This is a re-post from my story on KSL.com. It's about my friend Summer-one of the neatest girl's I've ever known.
http://www.ksl.com/?sid=28421557&nid=968&fm=home_page&s_cid=featured-4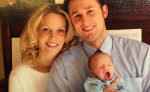 SALT LAKE CITY — When I arrived at my new apartment l saw a girl walking toward me with her arms full of stuff. She smiled at me with huge dimples on either side of her face and said, "hi."
"Do you live here?" she asked me.
"No. 5," I said nodding.
She immediately got excited and dropped her things and ran over to me to give me a huge hug.
"I'm Summer. I'm your new roommate," she said.
I hugged her back. I had never been a very touchy person, but I couldn't help but smile. I immediately liked her and I knew we would get along really well.
She was the kind of girl that every girl envied, but she was humble, too. All of her roommates, including me, used to joke that Summer had managed to get into every line in heaven when they were handing out talents and looks.
It was my second year of college and I had never heard a doorbell ring so much in my life. It finally got to the point that when we opened the door we simply said, "She's in her room," before any of the boys could ask.
I went to school at Utah Valley University while Summer, who had a car, went to BYU. Although BYU was closer to our apartment than UVU, it was still a good walk. I always felt stupid asking for rides, but it was so inconvenient to take the bus.
I remember one morning waking up early. No one else was awake and I didn't know how I would get to school. I sat fretting when the door to Summer's room opened quietly.
"Kate, are you leaving to take your test?" she said.
"Yes," I responded.
Despite the early hour, Summer smiled at me, dropped her car keys onto the counter, gave me a hug and said, "good luck."
I looked at her and said: "Sum, you have to go to school today too."
"It's no biggie," she said. "I'll just walk. It's supposed to be a beautiful day today."
That was the first of many times that Summer gave up her car for me. She never asked for gas money and she always had the same kind attitude.
I moved home after that year and Summer got engaged. The day after her engagement Summer went to the doctor. She had noticed how badly her chest hurt after climbing the steps at BYU. With her new fiancé by her side, Summer was given devastating news: She had cancer. The good news, the doctors said, was that she had a 90 percent chance of being cured.
Summer and George were married three weeks later before her blonde hair could fall out.
I left shortly after to serve an LDS Church mission. Summer went into remission and I was relieved. She often sent me letters. One of my favorites featured her hair growing back. She described the different stages: "The mullet, the teen wolf, the old lady."
I got a letter from our former roommate toward the end of my mission. Summer was having a baby, which was a big risk with her cancer. Right after Summer's baby boy was born her cancer came back and with it a much smaller chance for survival.
I still remember the last letter I got from Summer while on my mission.
"I have an incredible husband, a perfect baby boy and a house," she said. "I got everything I ever wanted."
When I got home I drove to visit her. When she opened the door I had to stop myself from gasping. I remembered the girl I had seen outside of our new apartment. This was not that girl. This girl was bald with no eyebrows and eyelashes. She was way too skinny and her skin was yellow, with grey under her eyes.
We sat on the couch and visited. My heart threatened to burst as she called to her baby and happily talked to him from across the room because she was too weak to hold him.
I called her on the phone one night determined to make things better for her.
"Summer! I'm going to plan a day very soon," I said. "I'm going to come get you and we're not going to worry about you catching some stupid sickness. We're going to drive to Las Vegas to play and sit by the pool."
The only thing I heard was a small sob and then, "OK Kate. I'm going to hold you to that."
Summer died the next week, shortly after her baby's first birthday and before I could finalize our trip. She was 25 years old.
At the funeral I watched Summer's husband fall onto her casket and sob while her baby sat totally unaware that one of the most amazing women in this world had just left it.
Eight years have passed since then. I still have all of my letters, pictures and cards from Summer. I'm saving them to give to her son one day. I will take him to lunch and tell him about the incredible woman his mom was. Most importantly, I will tell him that she viewed her life as perfect once he was in it.
Perhaps it's silly, but in my mind I dream about being able to give him a car. He, of course, wouldn't understand why. He'd even wonder how I'd get home. I'd smile, drop the keys on the table and say, "You take it. It's no biggie. I'll just walk. It's supposed to be a beautiful day today. After all it's Summer."